Home
> Meditation on Positive Thinking
Meditation on Positive Thinking
I sit relaxed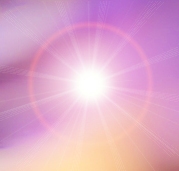 And begin to harness the power of my mind
For this meditation
We will allow the natural thoughts To flow
I have a thought that I am a peaceful positive being
I create the thought that I am a positive individual
And I maintain positive thoughts in every situation
I seek solutions to problems
And I focus in on the answers And not on the problems
I constantly fill my mind with positive powerful thoughts
I focus to replace the negative thoughts with positive thoughts
So that the light of positive thinking empowers me
These real thoughts bring a good feeling in my mind
I am a powerful positive being
I am a being of light
And as light I am carefree
As light I am beyond the dramas and chaos of those around me
The important task is to undertake the powerful positive thinking
When I have tension I should start creating positive thoughts
I do not experience any tension
I am positive powerful being of light
I am an eternal being of light
Any thought that is negative I let it pass
And keep the shining powerful mindset in place
I constantly generate positive powerful thoughts
Positive powerful thoughts are those of an eternal nature
They are who I really am
Just an eternal wonderful, radiant being
Of positive energy
And in this light my positive mindset cannot be shaken
By any adverse or negative situation that is around me
For I am the lighthouse
Shining within the storm of negativity of the world
But this powerful light I will forever keep ignited
And I let love be the eternal oil
That fuels this eternal flame of light
And a love to keep myself illuminated
By this meditation
That I will forever practice.

Hope you enjoy this positive thinking meditation
You must accept and agree to our Privacy Policy to use our Services.
Be a light to others and you wont stumble on your own path. Meditation is a process of careful thought consideration.
Please email your thoughts, suggestions, opinions and inspirations to us via our Contact Us page